Links to trip parts
Part 1. Amsterdam
Part 2. Stuck in Amsterdam
Part 3. Rouen France
Part 4. Le Havre and Honfleur
Part 5. Caen and the D-day beaches
Part 6. St Malo
Part 7. Lorient
Part 8. La Rochelle
Part 9. Bordeaux
Sunday August 27
After our marathon at sea we were very happy to get onto land for a day. The weather is quite chilly for August. This morning when we got up it was 54 degrees! And raining 😢. It is supposed to get up to about 70. And it looks like showers intermittently.
We caught the shuttle bus from the Star Legend to the center of the old town. Rouen has a long history going back to the Gauls. The Romans also occupied it and it is where Joan of Arc was burned at the stake. It was claimed by both England and France during the Hundred Years' War and was badly damaged by bombs in the Second World War. It's most famous sight is Rouen Cathedral with its Tour de Beurre (butter tower) financed by the sale of indulgences for the consumption of butter during Lent. 😁 The cathedral's gothic façade (completed in the 16th century) was the subject of a series of paintings by Claude Monet, some of which are exhibited in the Musée d'Orsay in Paris.
The weather was changeable. We had rain and sun intermittently all day. Windstar provided a shuttle bus. It was only a 15 minute ride. We walked down to the famous cathedral.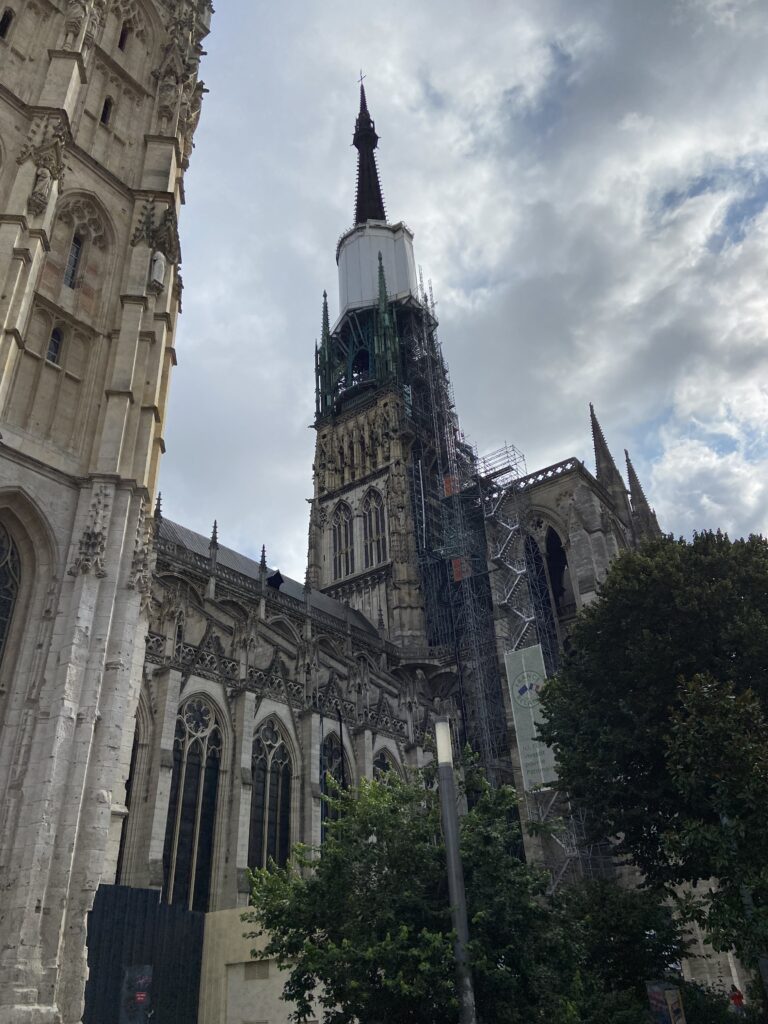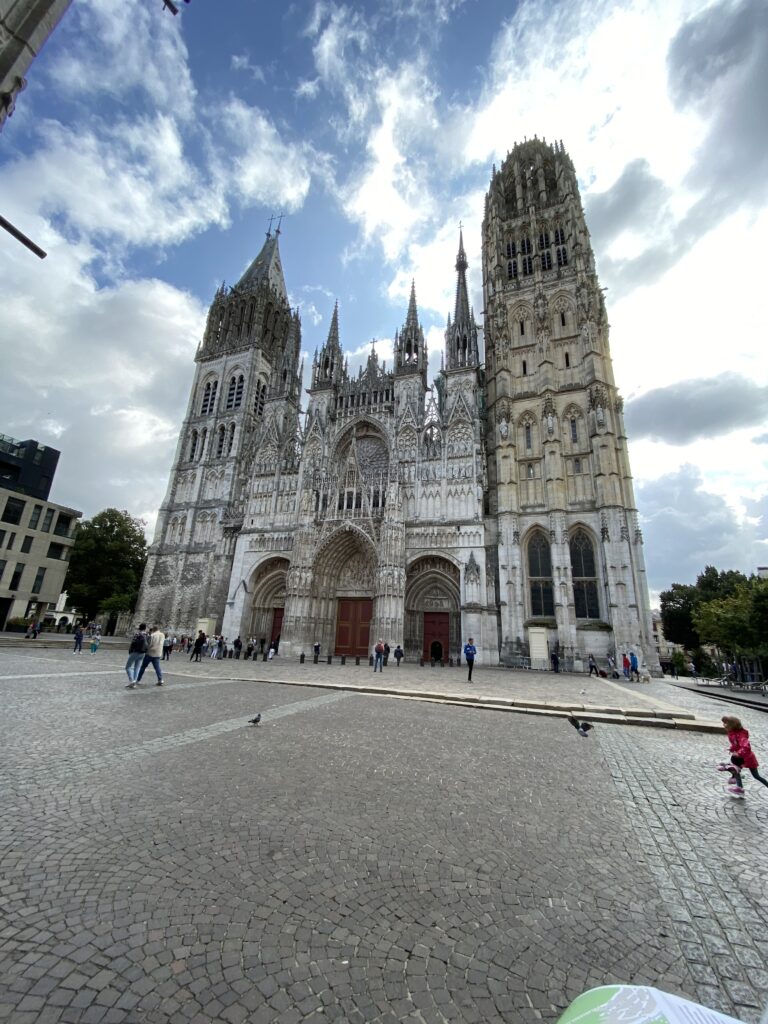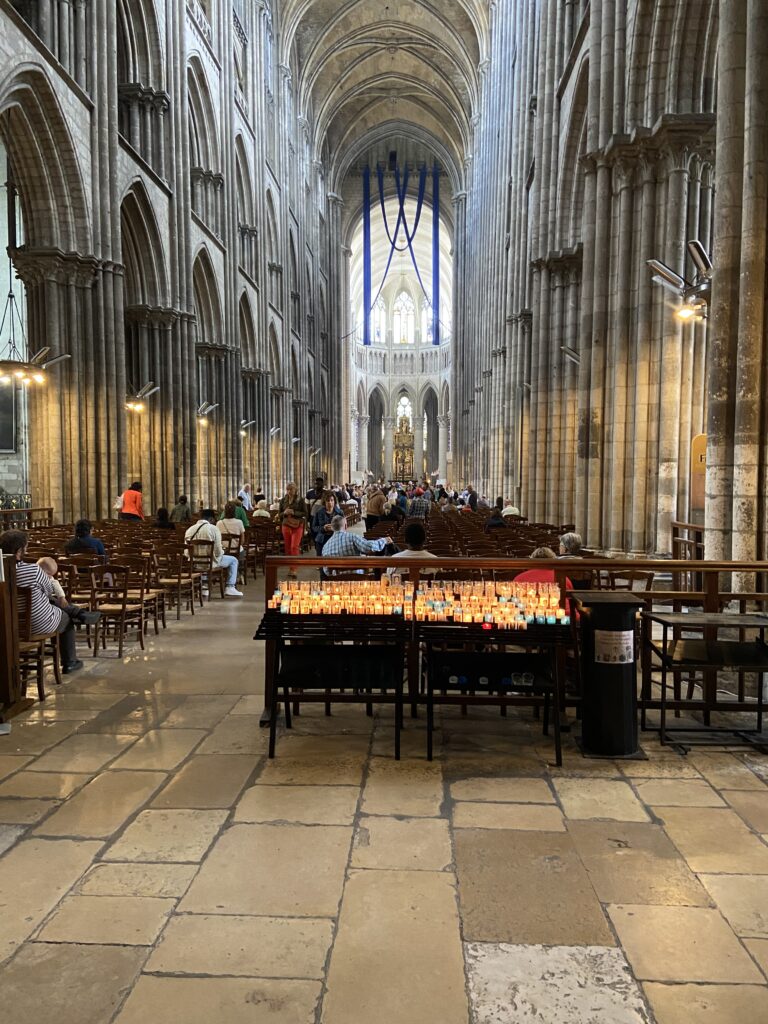 The old part of town is full of half timbered buildings. The Gros Horloge – or Great Clock, whose face was golden, shone in the intermittent sunshine.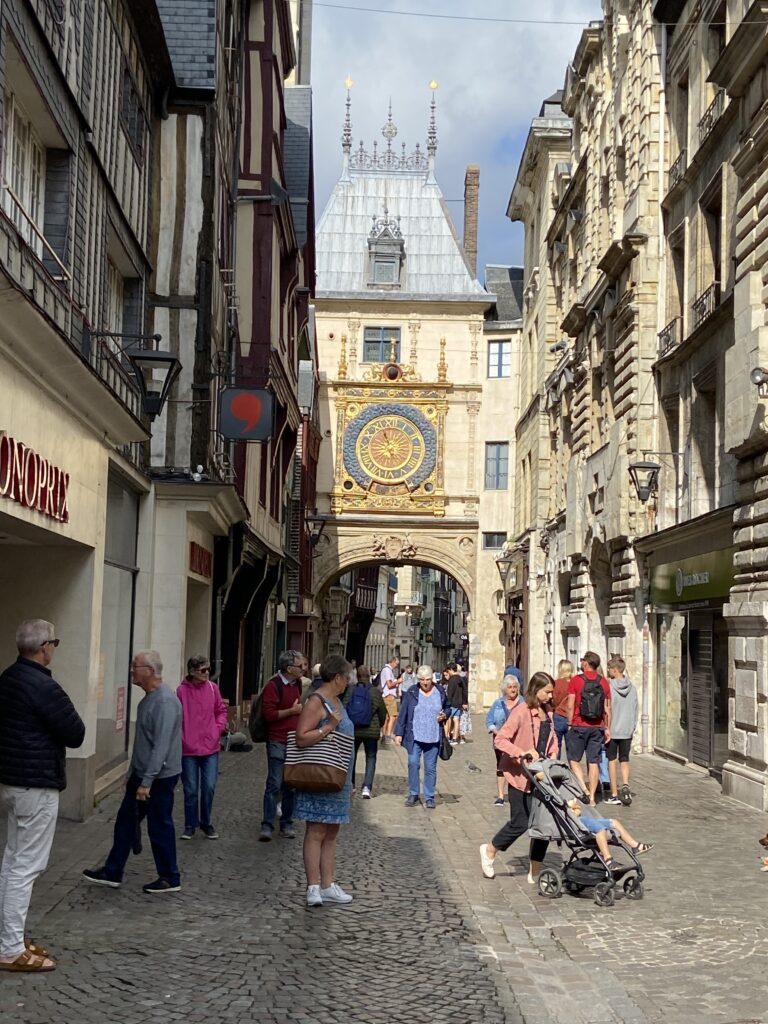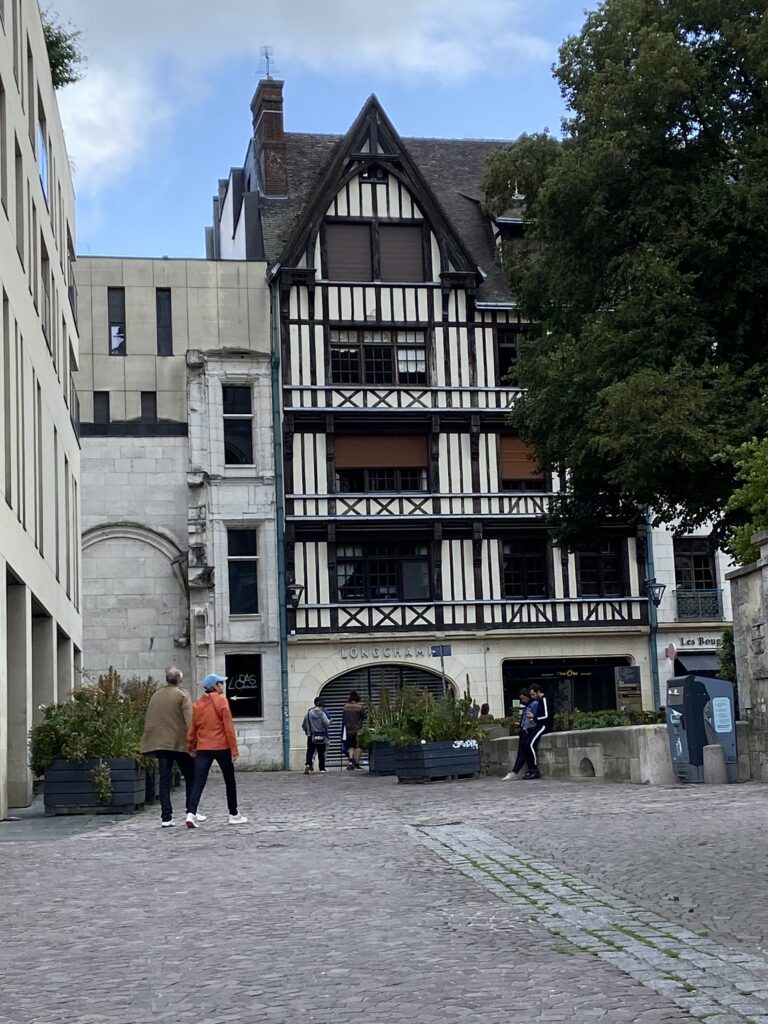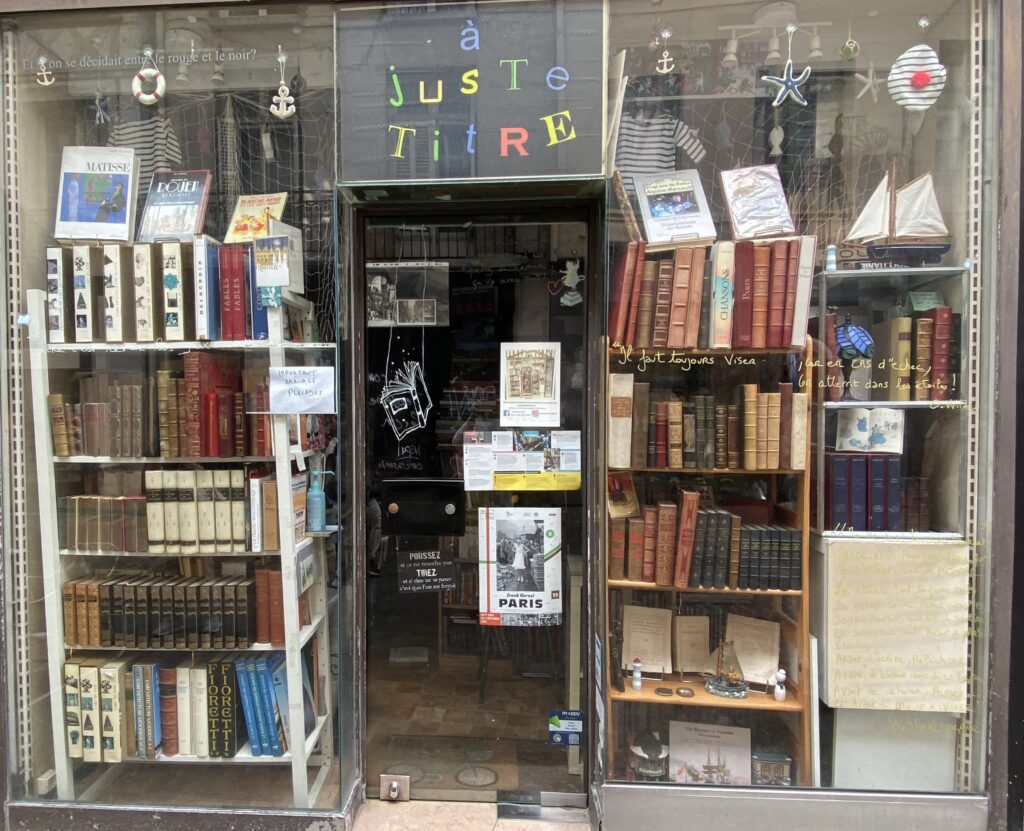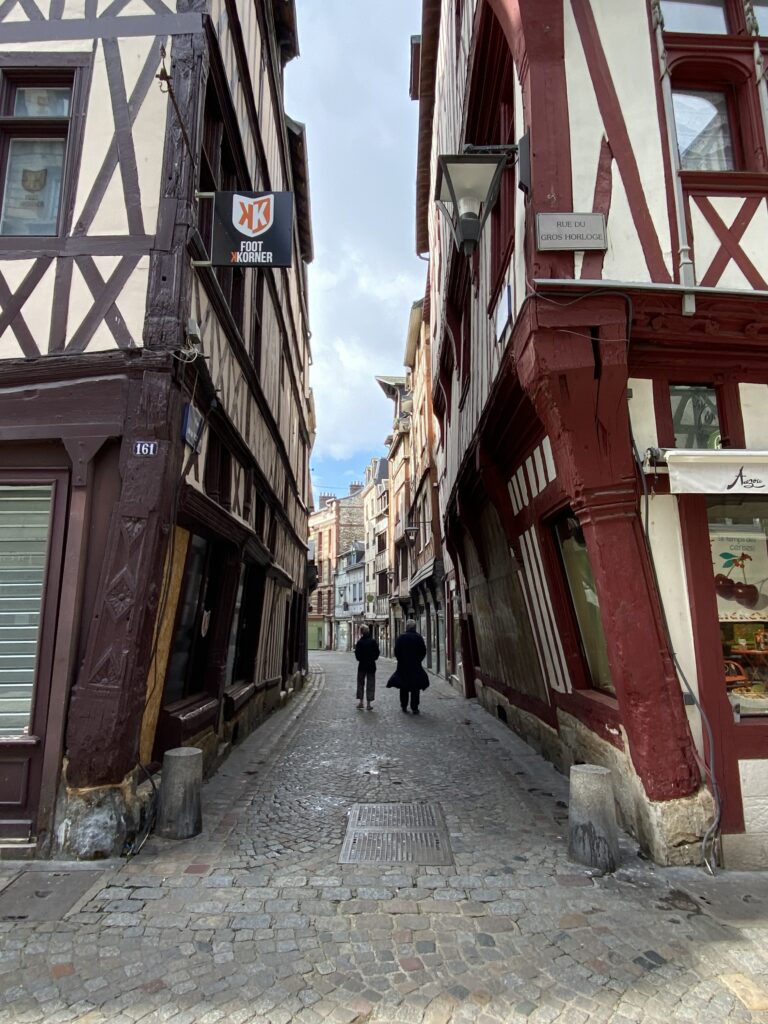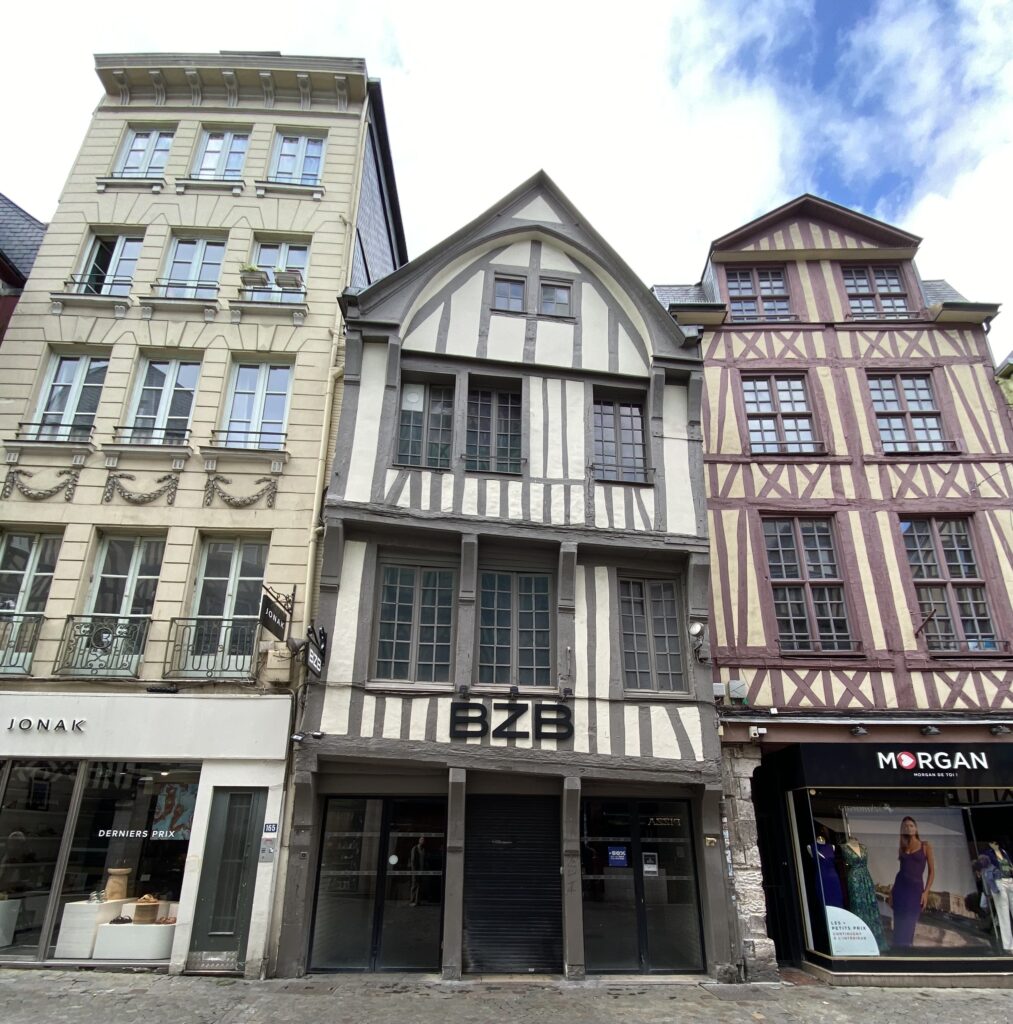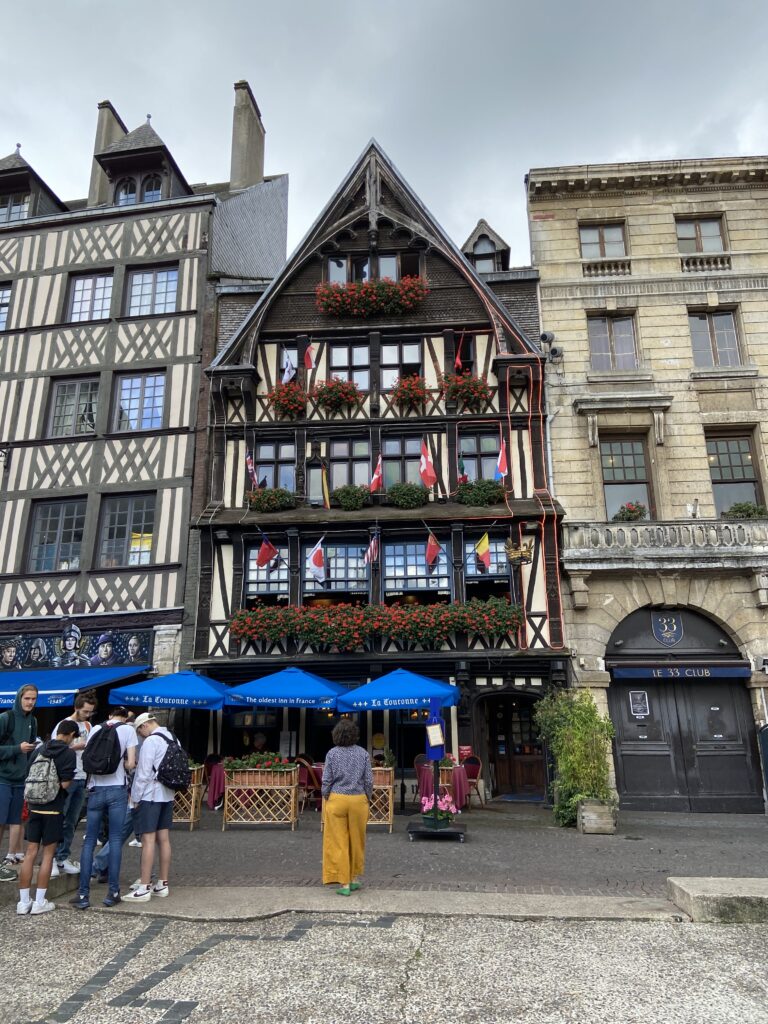 Lunch was the only meal that I have reserved on this cruise. It was at La Couronne, pictured above. The restaurant has been there since 1345. It is known as the restaurant where Julia Child had her first French meal. I read her book describing the meal as a revelation to her. And as we all know, she was known as the French Chef and wrote books on French cuisine.
The building is full of pictures of famous people who have eaten there. It is dark and quaint and so very French. The meal lasted three hours. Most of us went for the Dover Sole Meunière, one of two signature dishes. It is what Julia ate. It was good but the meal was so rich we were worthless the rest of the day.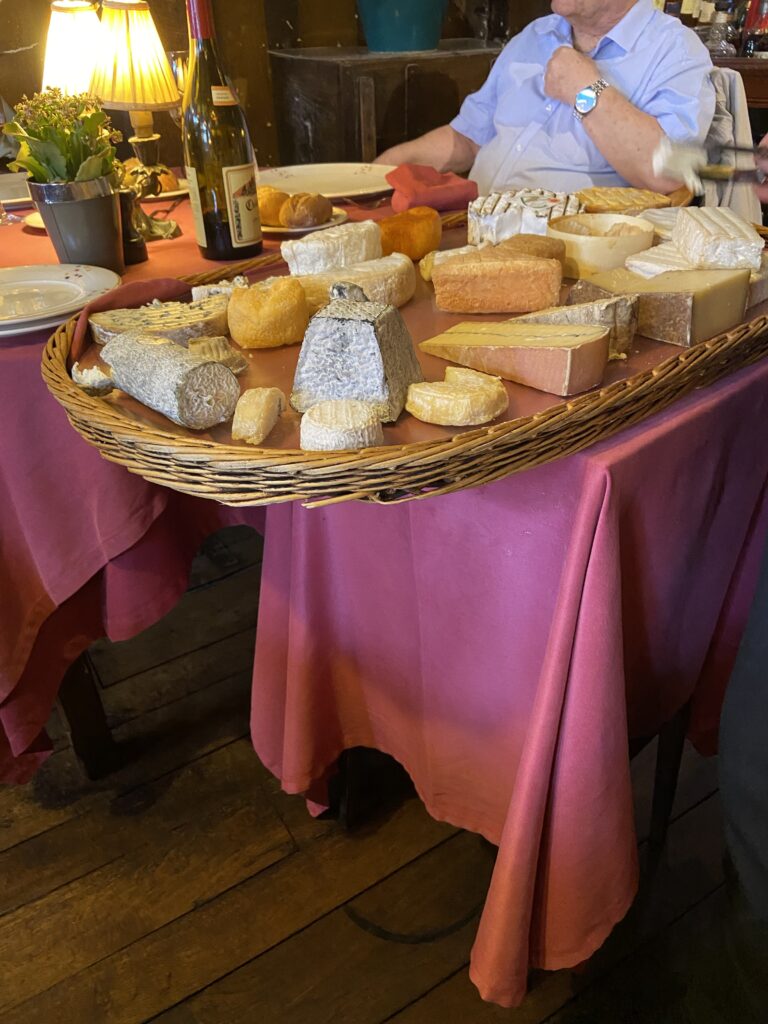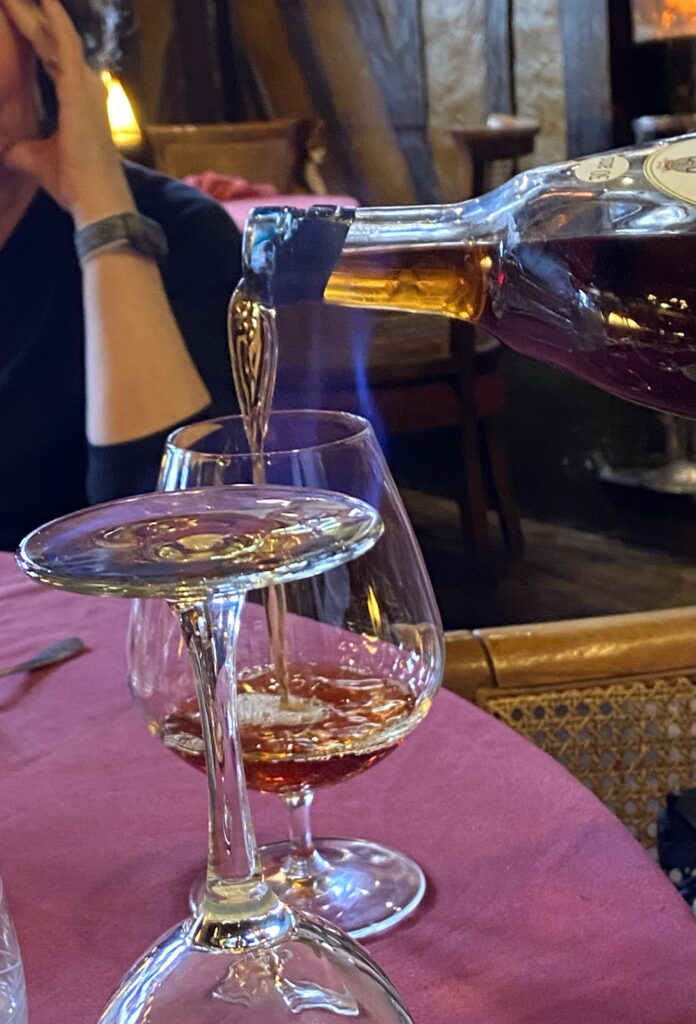 We returned to the boat and crashed. We skipped dinner. Sail away wasn't until 1am. Then we would sail back down the Seine to Le Havre. We have a tour of Honfleur booked. We were there once, long ago and loved it. Another place where the Impressionists painted.
Next up Le Havre!
Links to trip parts
Part 1. Amsterdam
Part 2. Stuck in Amsterdam
Part 3. Rouen France 
Part 4. Le Havre and Honfleur
Part 5. Caen and the D-day beaches 
Part 6. St Malo
Part 7. Lorient
Part 8. La Rochelle
Part 9. Bordeaux