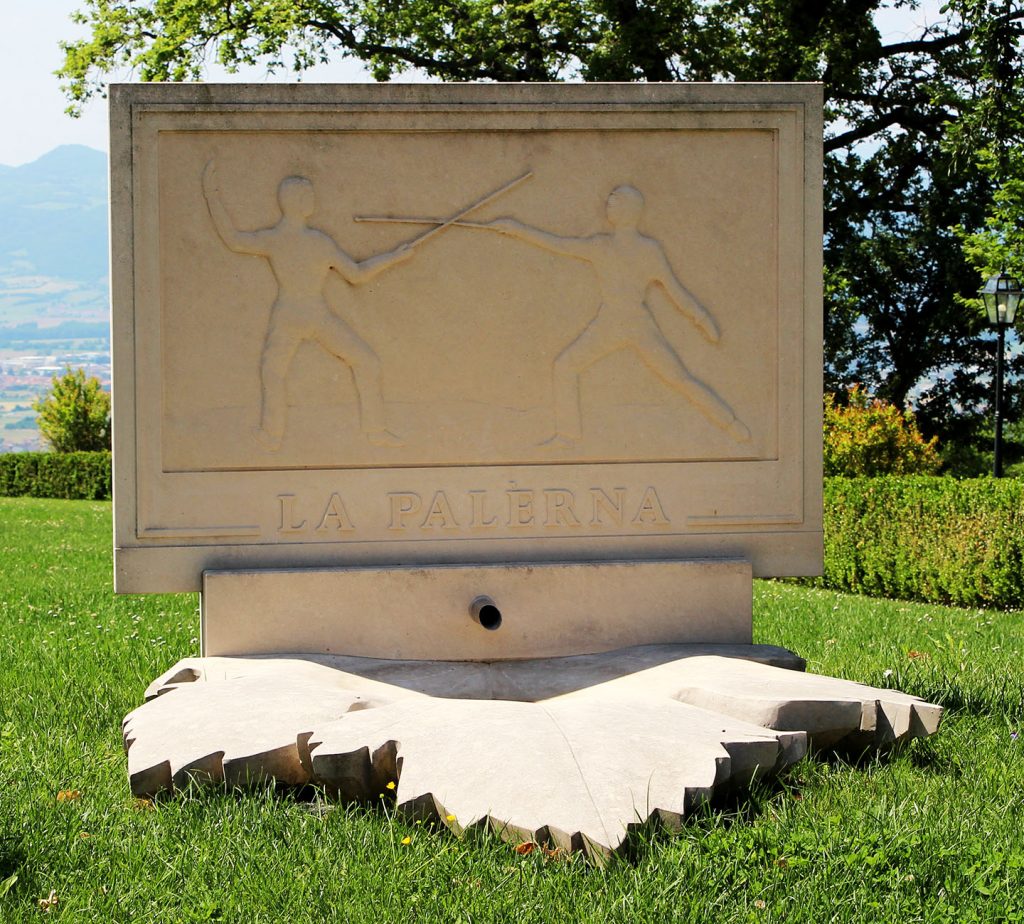 Today my friend Elizabeth Wholey arranged a wine tasting and lunch for us. It was a pretty day and we took off north — way north. To the very top of Umbria. It meets up with Tuscany and to the east Le Marche. Three regions. This winery is not in a wine region. It is in an unlikely location. And they are focusing on the Pinot Noir — Pinot Nero — wine grape. Also an unlikely choice. The winery is called La Palerna. It is at an altitude of 650 meters. High above the upper Tiber valley. Owned by Luigi Merendelli and his wife Paola. They own a large packaging company called Vimer. Here is the view from the winery.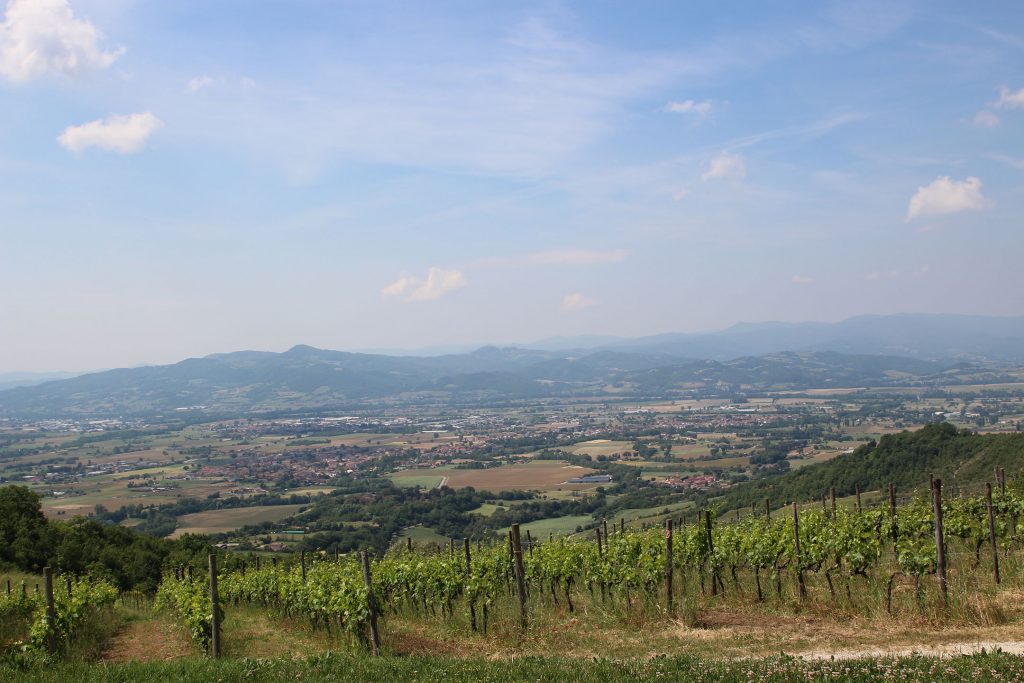 We were greeted by Rosanna. She has worked for the Vimer industries and the family in different capacities for a long time. She is Swedish born but was raised in Luxembourg. She married and moved to the Upper Tiber Valley with her husband who is from here. Now she is in charge of sales and marketing of the Palerna winery.
We toured the property with the permission of Paola to include their beautiful grounds.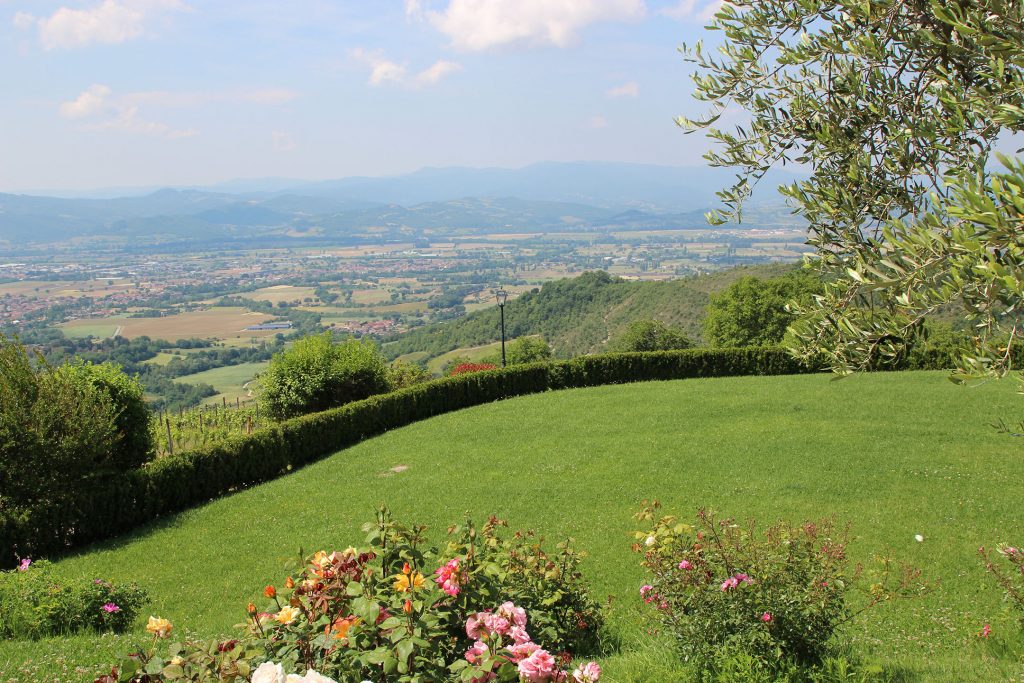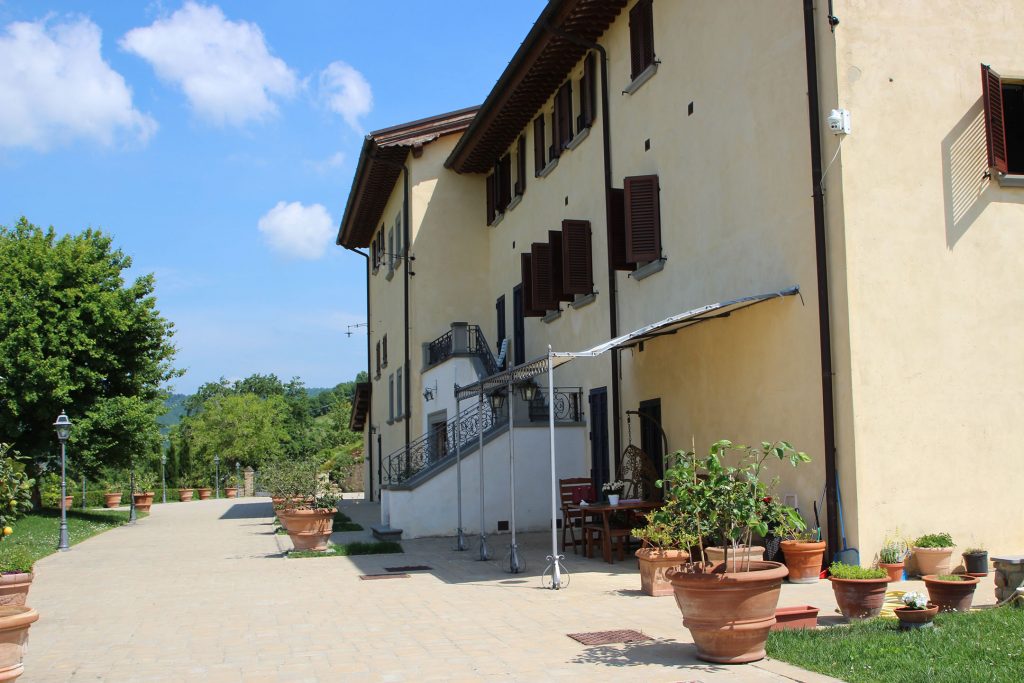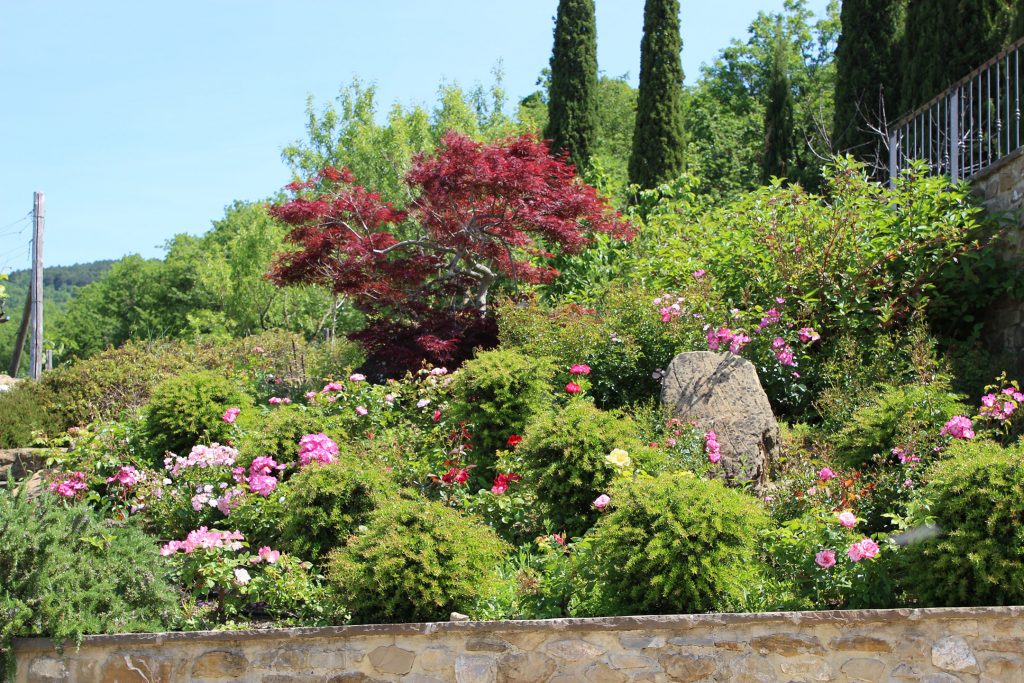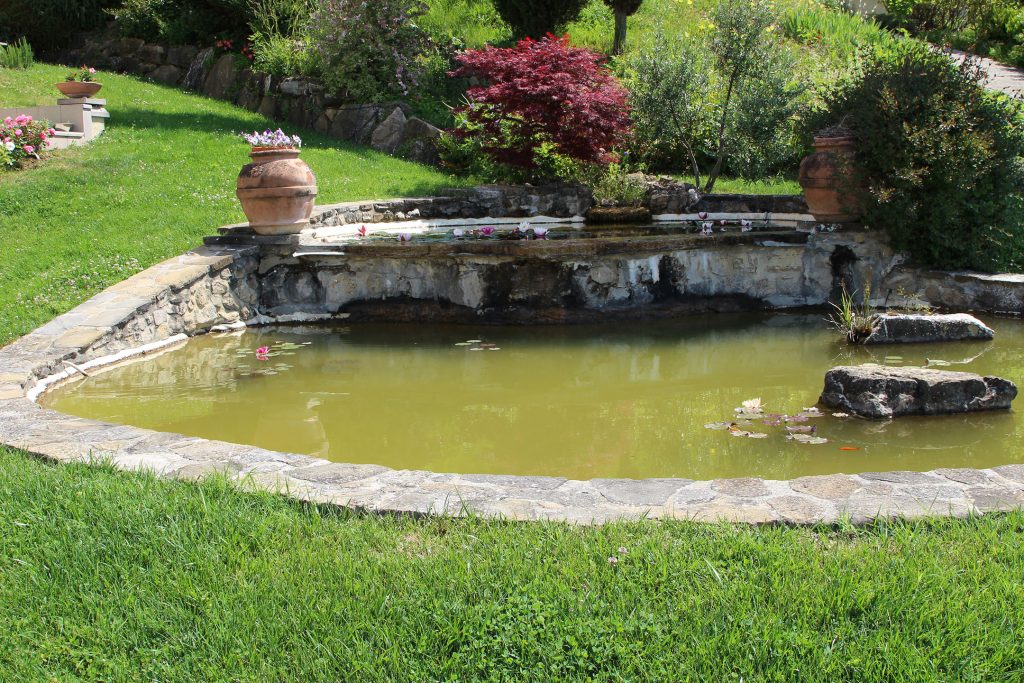 Rosanna took us around the property. We saw some of the vines and also the orto, or vegetable garden.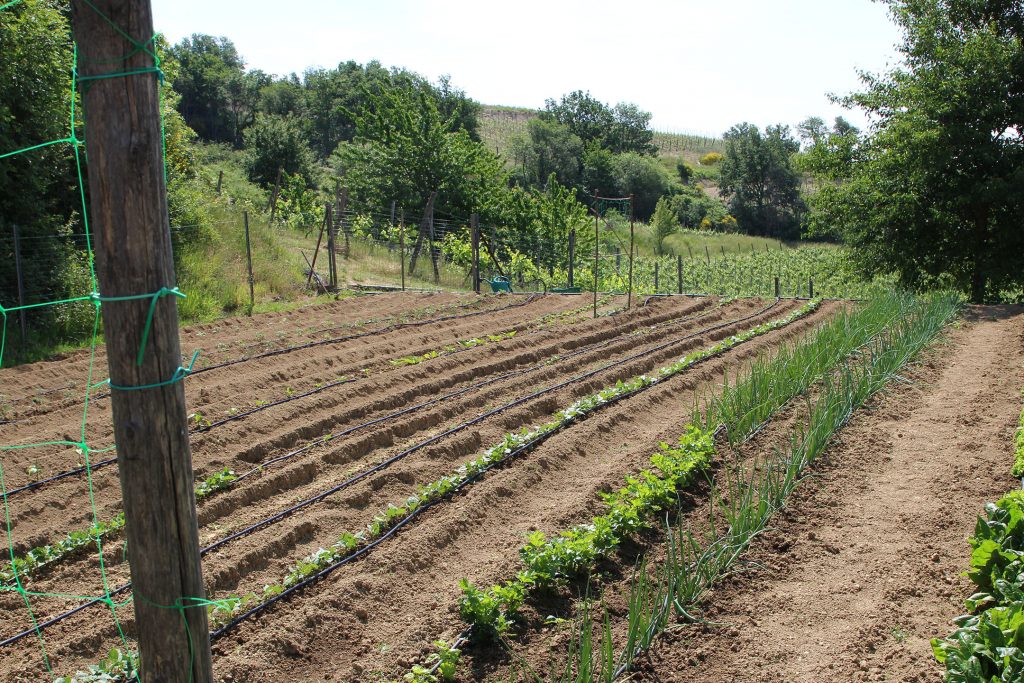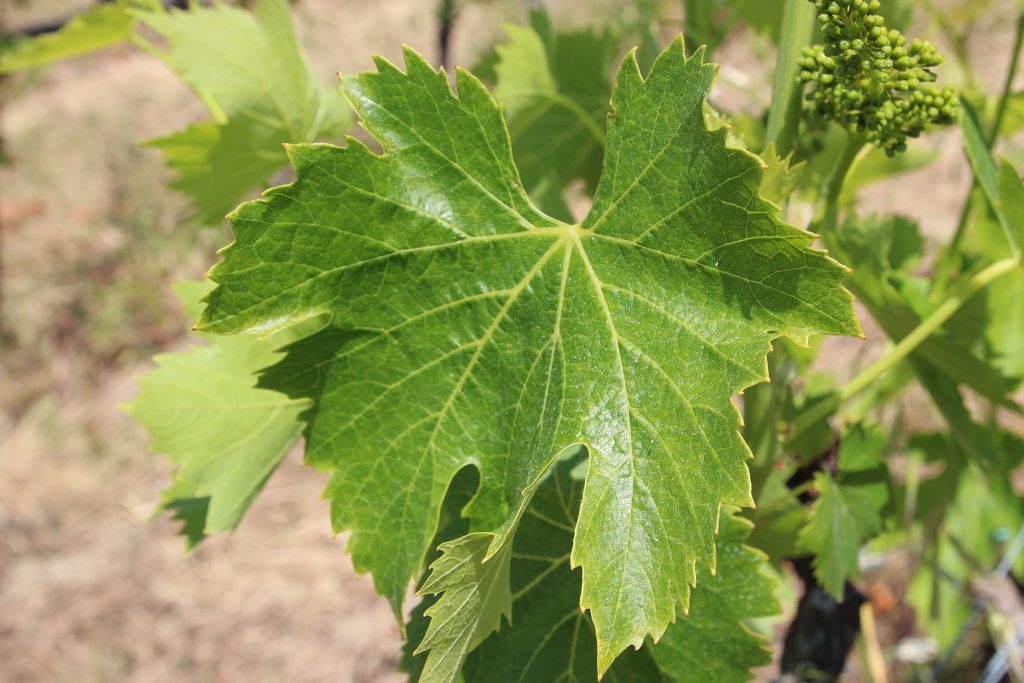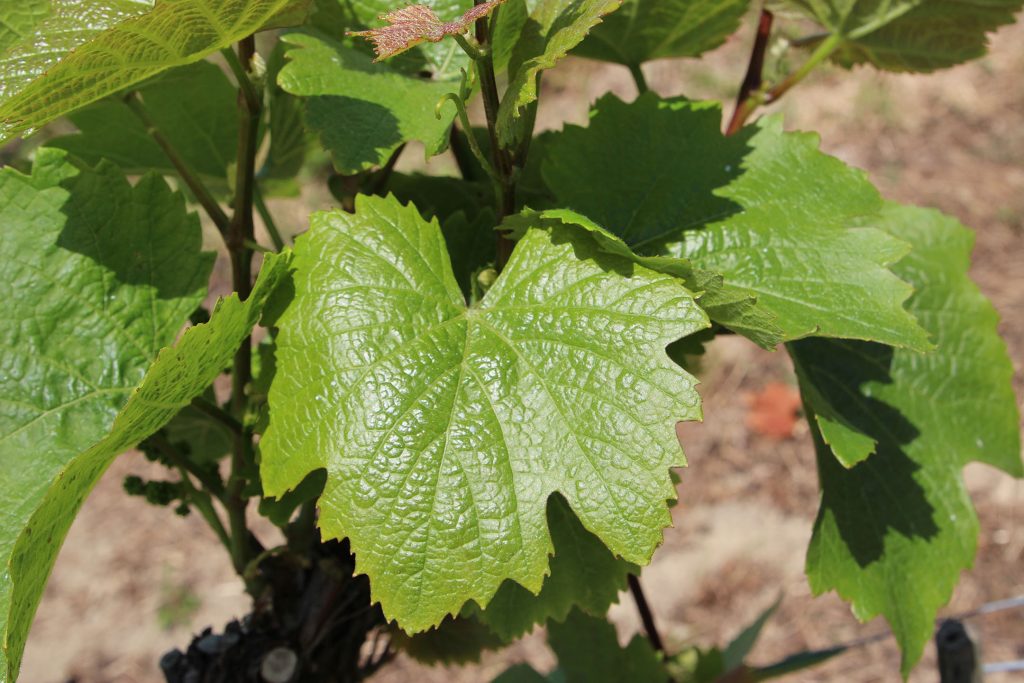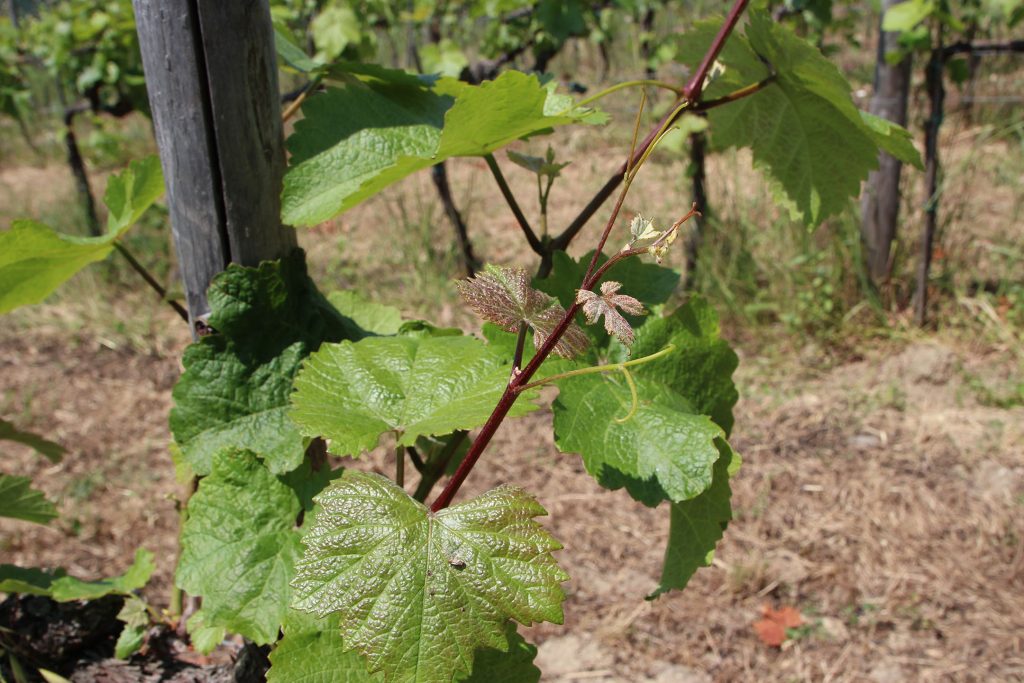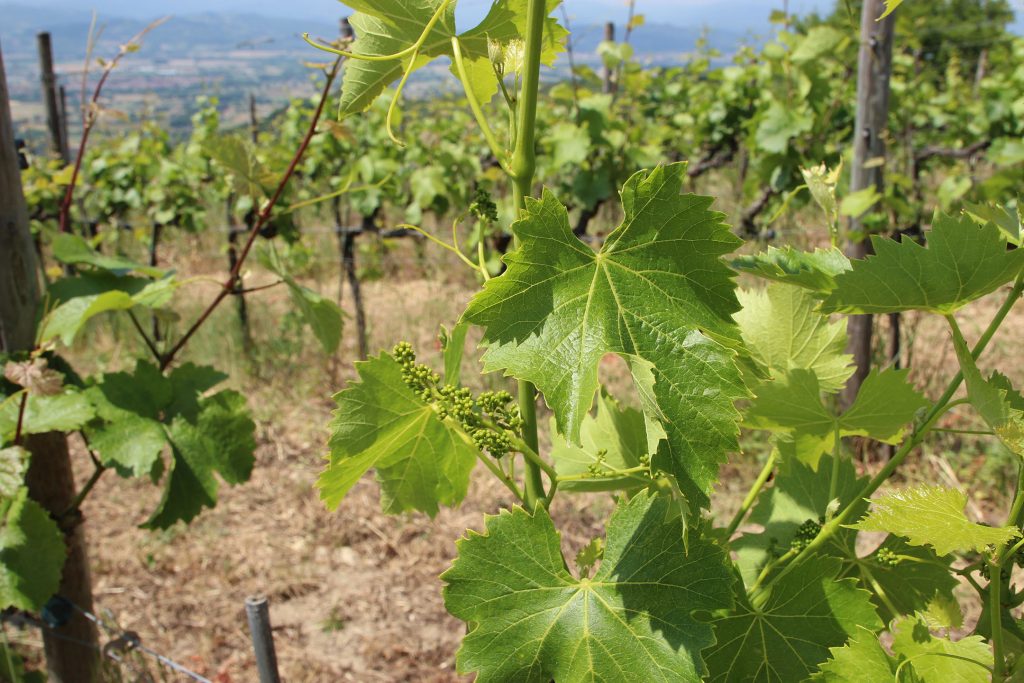 Next we toured inside the winery. These are the methode champenoise bottles. They are turned a quarter turn every week and slightly tipped higher. It encourages the sediment to slide into the neck where it can be popped out before corking.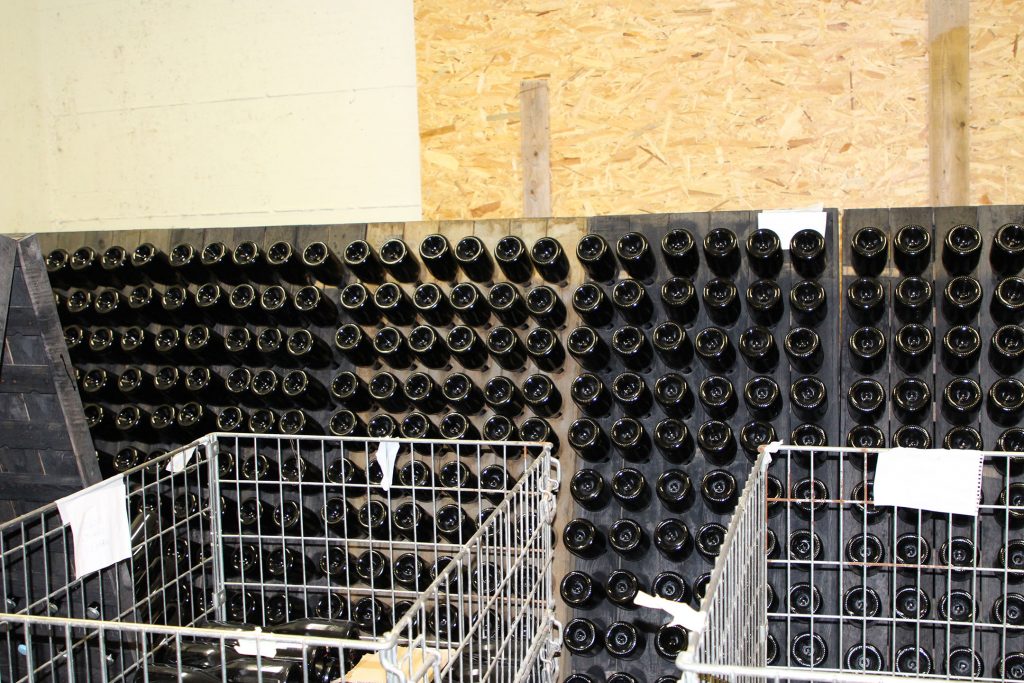 Rosanna provided us with a lovely antipasti to complement the wines we tasted. They are very proud of their Methode Champenoise sparkling wine. Nudo di Palerna. 100% Pinot Noir.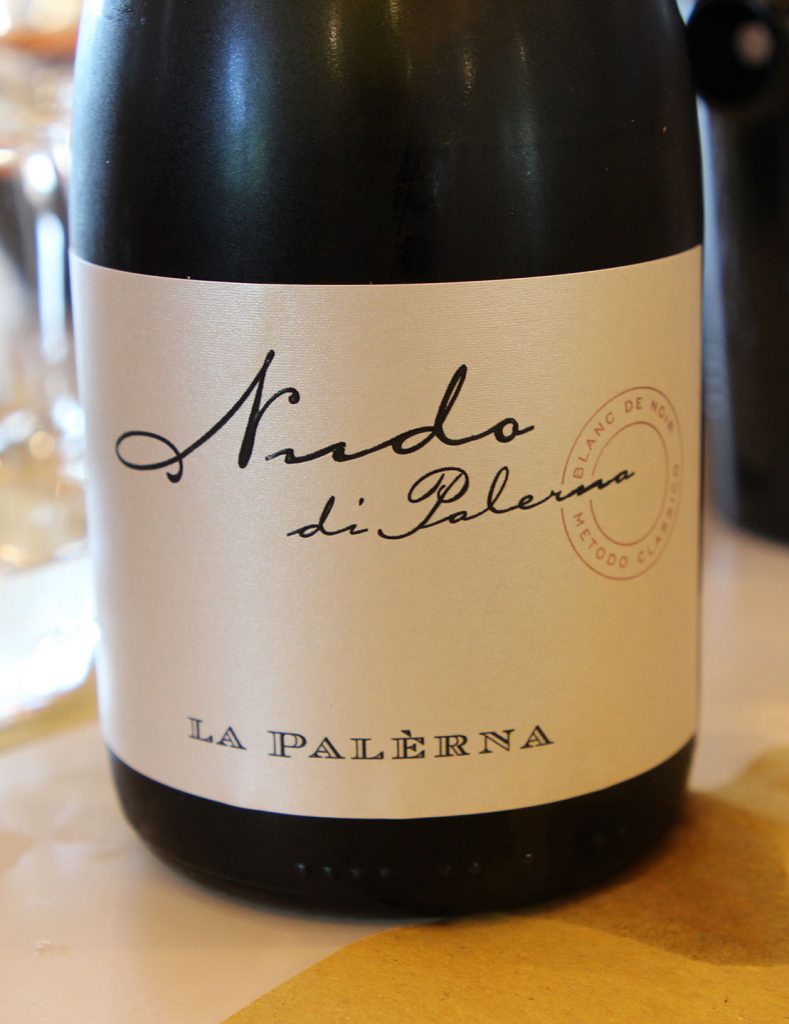 She sources her food locally. We had a big platter of toasted bread drizzled with their oil.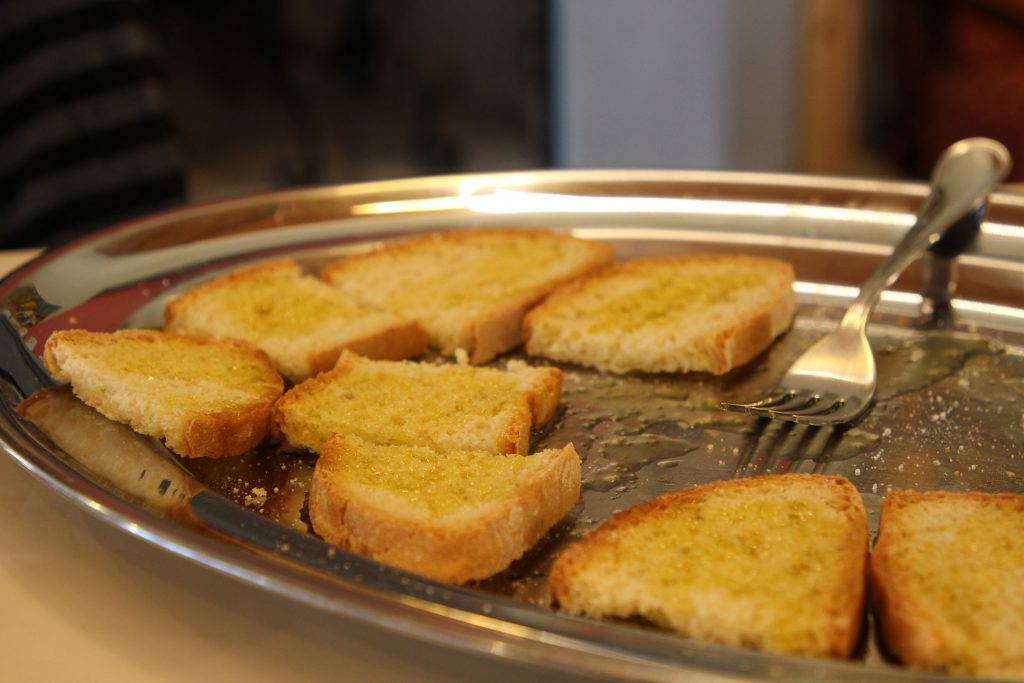 We had the Mozzarella di Bufala from la Fattoria Montelupo. I buy mozarella often. I am a huge fan of the cheese made from the milk of the water buffalo. It is famed from down south in Campania. I've had it a number of times and am always blown away by the rich creaminess. It is NOTHING like common mozzarella. Well, I am here to tell you this is the real deal. Made from the milk of water buffaloes just north of us. The fat in both the olive oil and the cheese is cut by the sparkling wine which is why it's paired. A marriage not to be beat!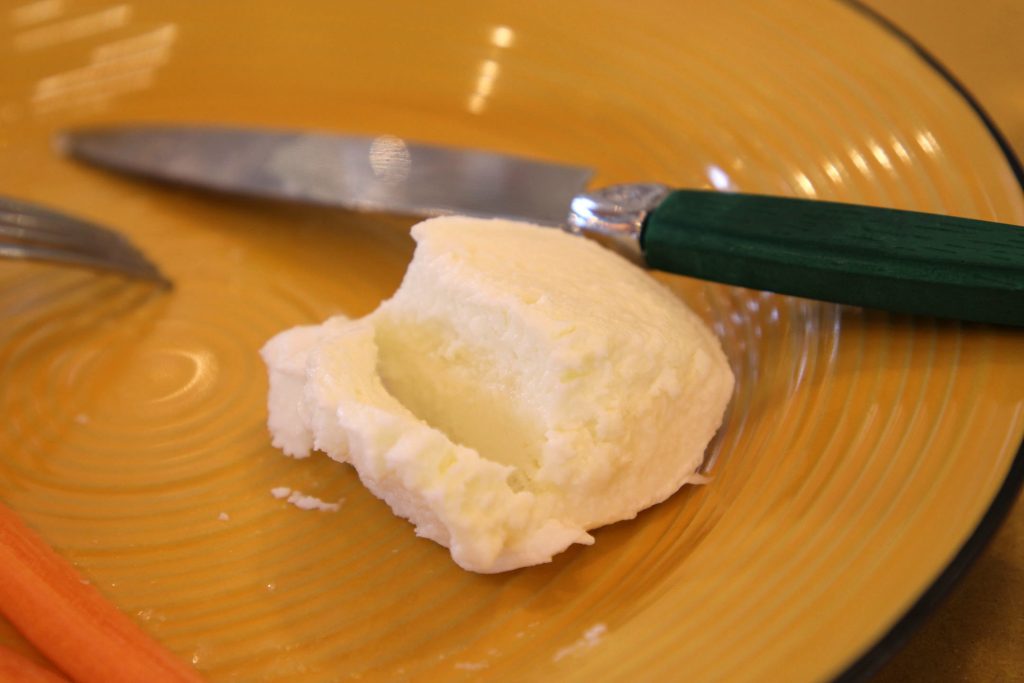 Next we tried their Rosatto. Or Rose to us. Made from Pinot Noir and Sangiovese grapes.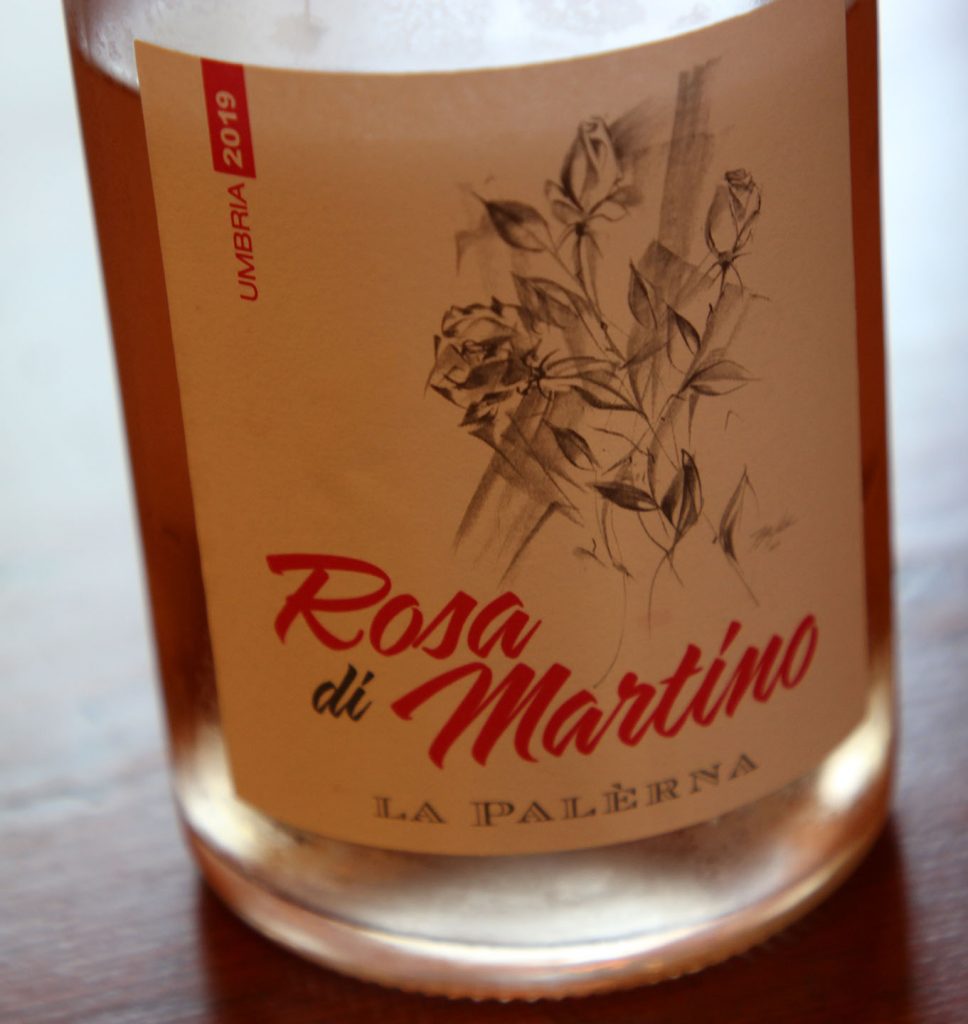 She paired this one with meats. Salami and cured ham or proscuitto. Also from a local producer – Azienda Agricola Pigolotti. Along with a plate of bruschetta with pomodori…tomatoes.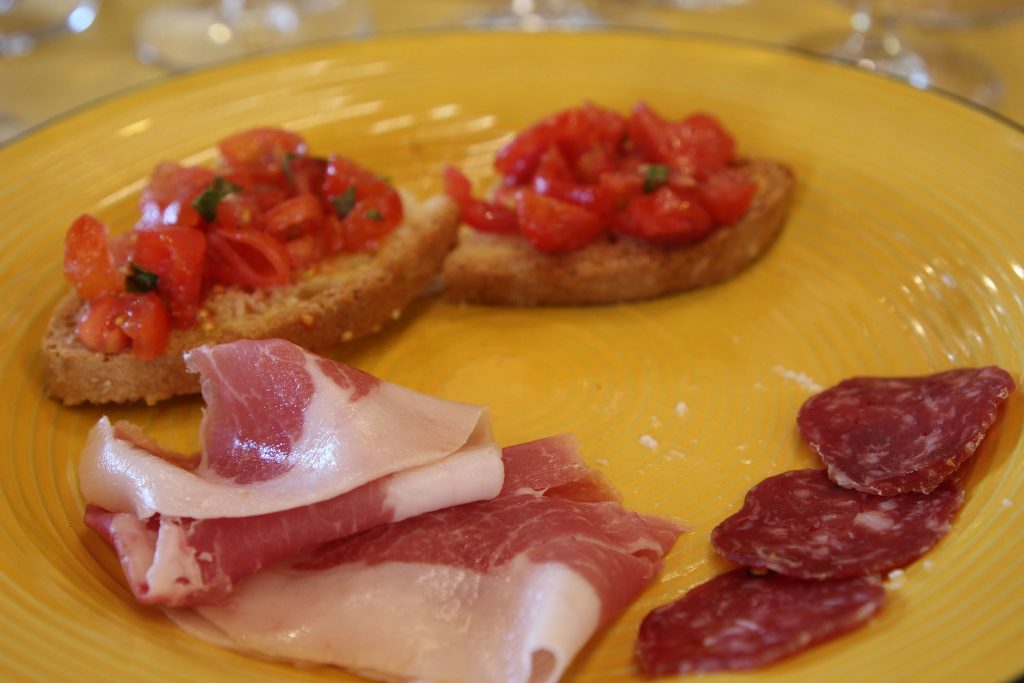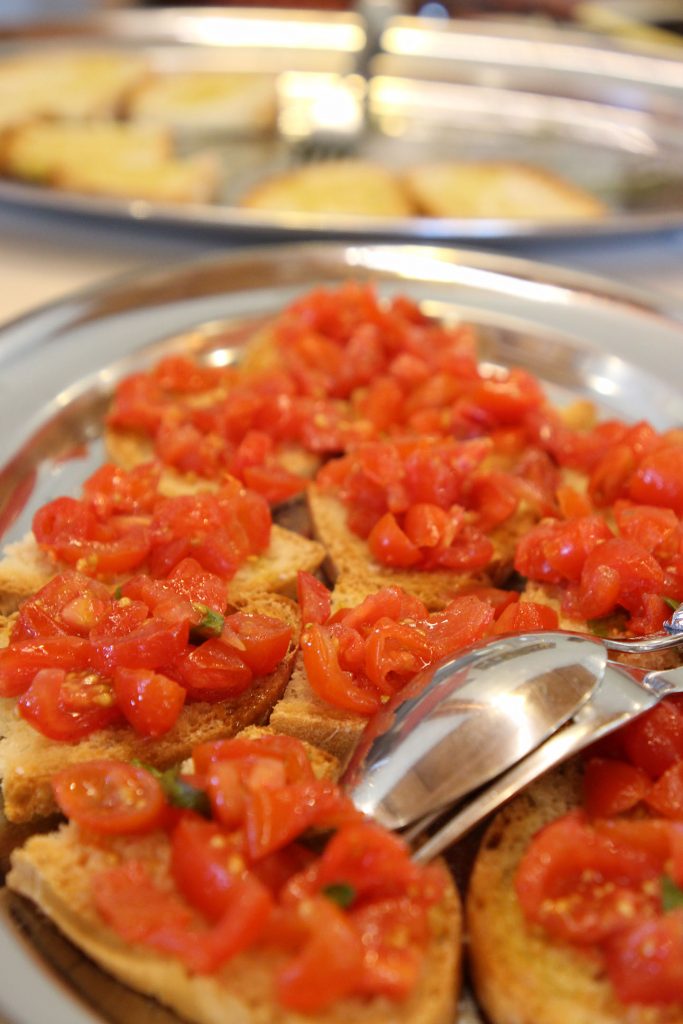 Next we had. This was an everyday quaffing wine. Only €8.00. This is a normal price for decent but not fancy wine. We had this one with two local cheeses. Both pecorino.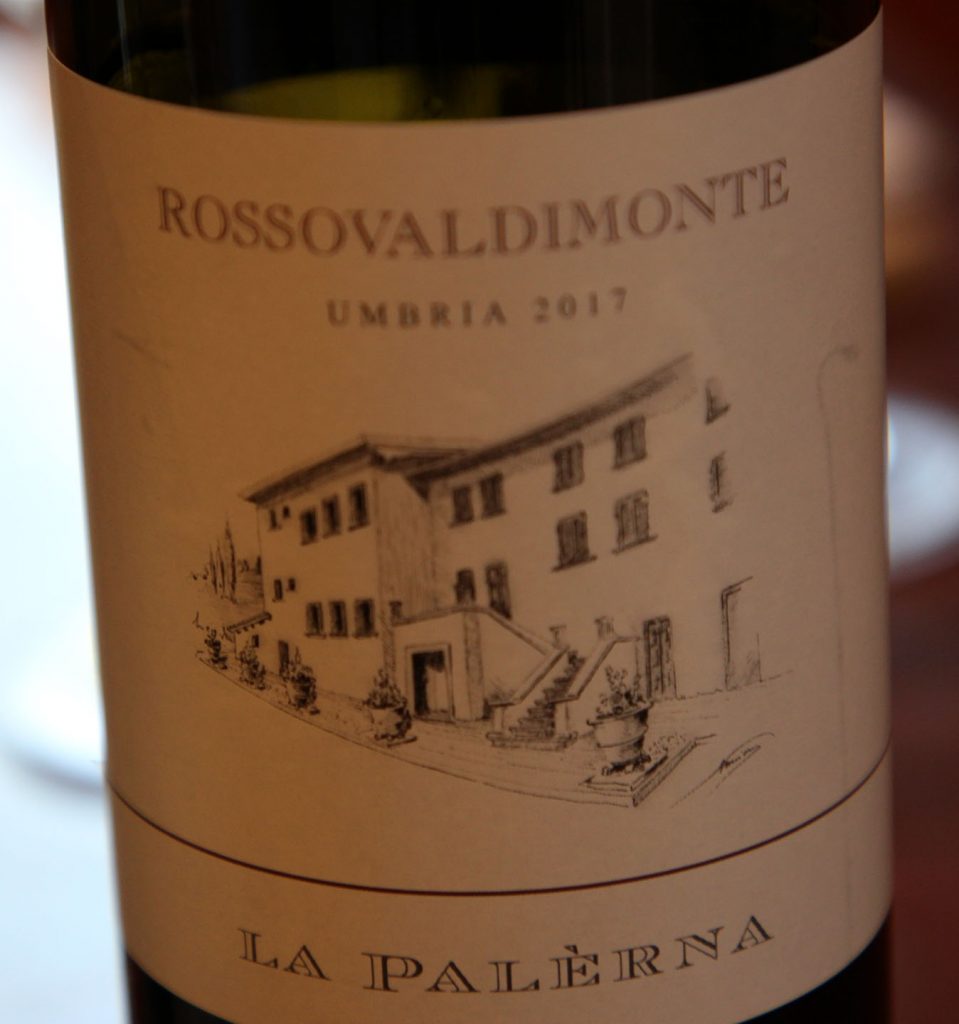 Then, the prized Pinot Nero. This is not a normal grape here. We have only seen it at one other place near Orvieto. Sr. Merendelli fell in love with the French Pinot Noir and decided to dedicate much of his vineyard to this grape.
And finally Cospaia1441. It is made from Merlot, Sangiovese and Cabernet Sauvignon grapes. It is nice with a lot of fruit and boldness. But the best part is where it got it's name. It seems the border between Tuscany and the Papal State of Umbria was not fixed. There was constant fighting. So, finally, in 1441 the two agreed the small river running from the Marche down to the Tiber river would be the border. The north would be owned by Tuscany and the south would remain a Papal state. Due to a technical error, they seemed to not mention an island in the river. So it was neither Tuscany, nor Umbria, but a free and independent republic for almost 400 years! The label has a floating island on it held up by balloons. The motto of the land was "perpetua et firma libertas" — "firm and perpetual liberty".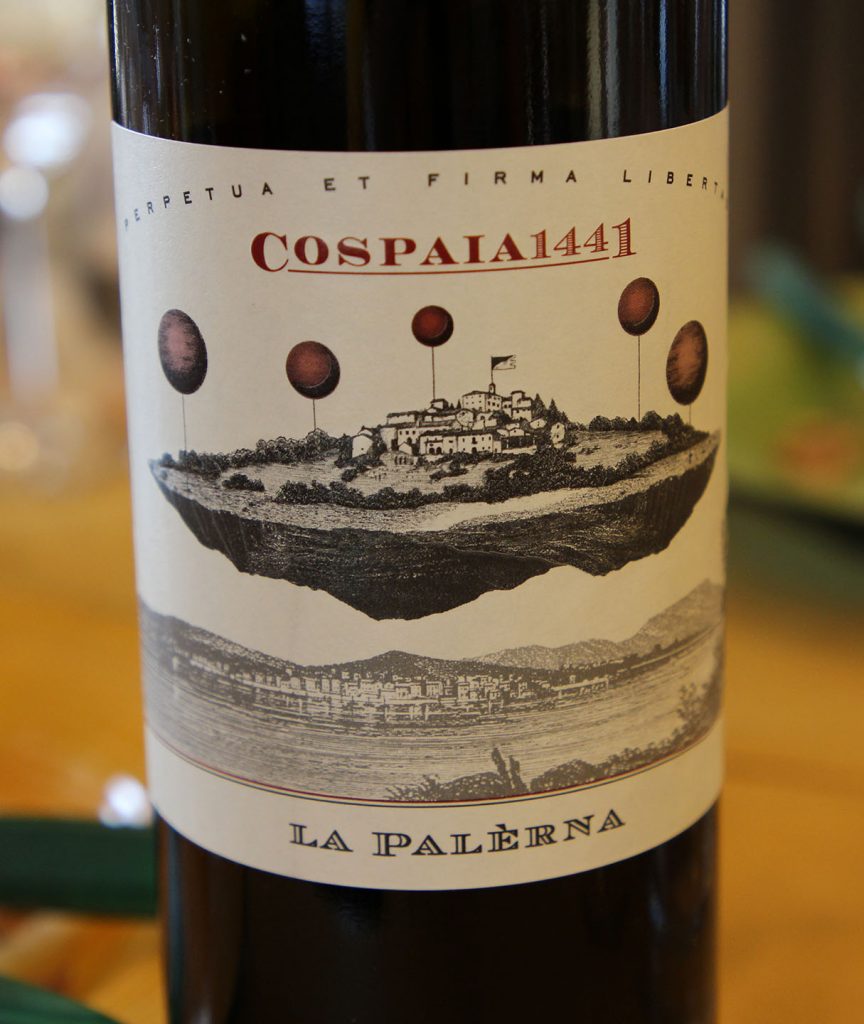 Here are Rosanna and my friend Elizabeth.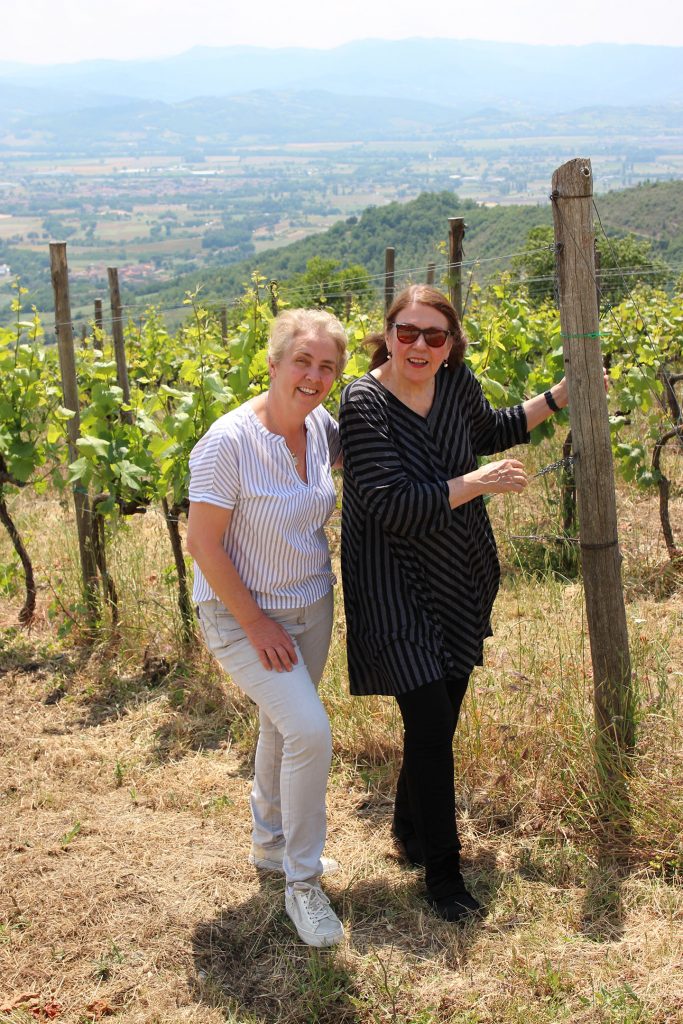 An excellent excursion. Other than a bit of haze it was a beautiful day. Let it be the first of many more!