225,435 positives in Italy. Up 0.3% – 31,908 total deaths since beginning of the outbreak.
There are 1,424 positive cases in Umbria. 73 total deaths. Two new cases, zero additional deaths.
1,528,661 cases in the US – 91,938 deaths.
~~~~~~~
Wednesday, Market day — pouring rain all night and all day. I didn't need any produce or fish so I didn't brave the nasty weather. I suppose this rain is good for all the crops. On Sunday, on our way to Calagrana, we observed workers planting the tiny tobacco seedlings. They are maybe an inch tall. And it has to be completely hand done. So labor intensive. I guess this rain is good for the baby tobaccos.
Otherwise all is tranquile in Umbertide. We missed out on the first spritz outing with friends on Monday. It was my choice. Too many of us. Made me uncomfortable. And truth be told, I am loyal to my good friends at Bar Mary so going to the "other" bar would have been strange. Especially our first time. Not that I have any issue with the "other" bar, just a loyalty thing… We plan to go out as soon as the weather gets nicer. And we will invite our friends to join us. I know they feel kind of the way we do about "their" Cafe Centrale. It is a funny little phenom. 
~~~~~~~~
Roses continue in Jill's garden…💕 With notes from Jill beneath the pictures.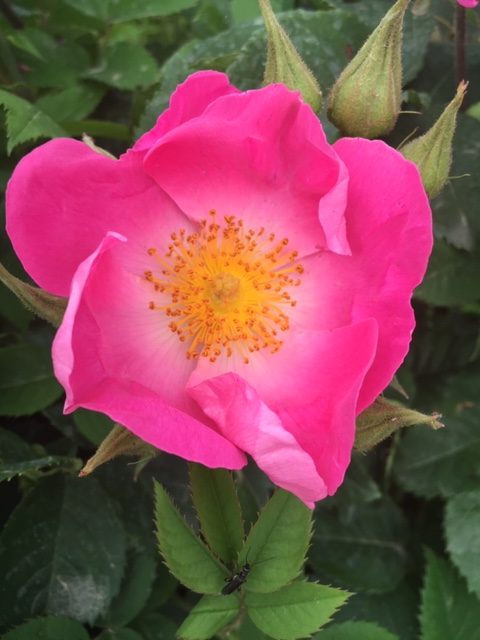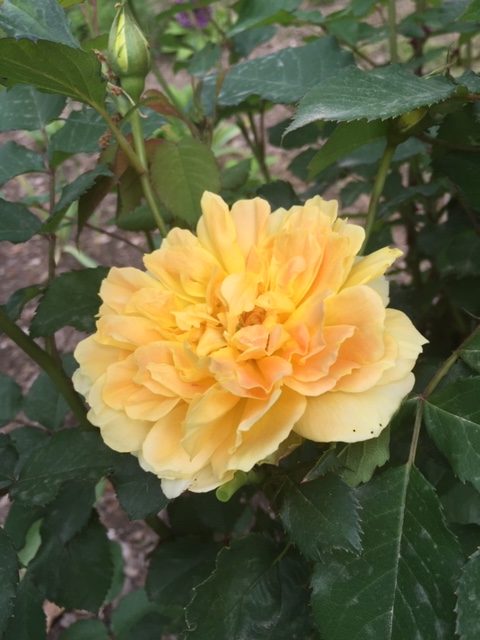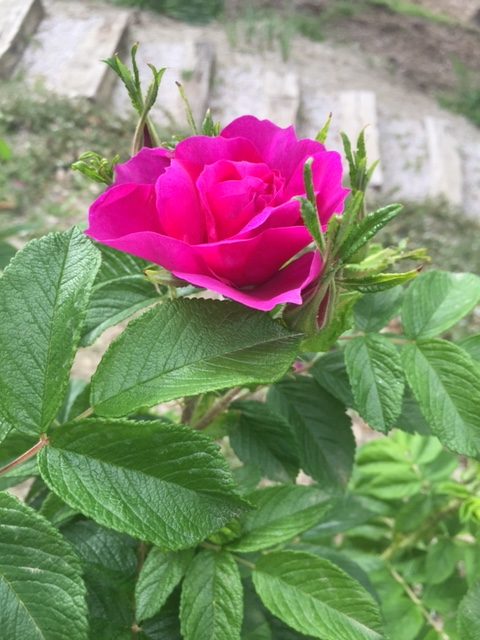 ~~~~~
Signing off for now… as always, be careful. 🌈