A few weeks ago, I got an email from a follower of this blog. She and her husband had purchased a vacation home here and would be arriving in late July. They are Italian/American dual citizens, which allows them to come. One of the few ways a person from the US can come here now.

Anyway, she wanted to understand what Quarantine really meant. Many people think it is like when we were all under lockdown here. When we could go out to the grocery or for an essential reason with a declarazione. But that's not what it is. It means when you get to Italy, you take private transport (no train or bus), like a rental car, and drive directly to your house or hotel. Then you don't leave for 2 weeks. And you can't have anyone inside your house, like a workman, or friend.

Our new friends don't have a way to get groceries or anything here so I volunteered to do grocery shopping for them. Turns out they could order on-line at the local Coop and we could pick up and deliver.
I didn't want to arrive at their place with €300 worth of groceries and perishables unless I was sure I could find it. So, on my way back from the hairdressers I did some recon, and found their house. Interesting concept. An old farm complex that has been made into apartments. You'll find these all over Italy. Especially Umbria and Tuscany. I took pictures of the view. The first one, if you look on the hill opposite, with the rows of cypresses, is Calagrana. Nice pool for the community.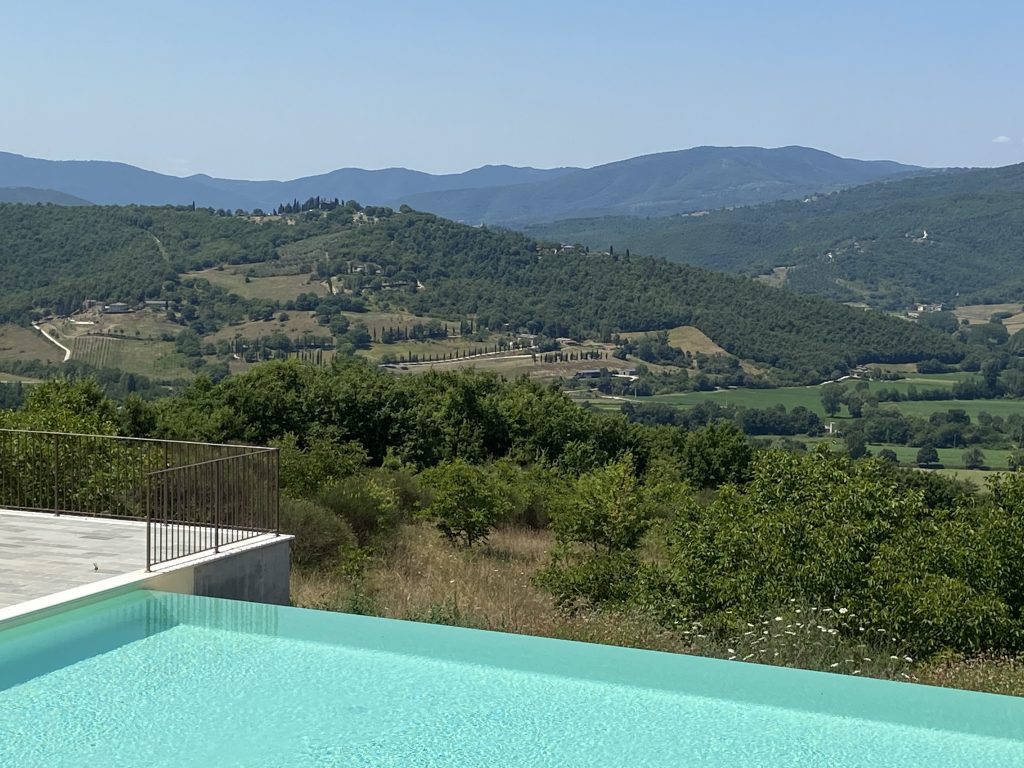 This one is the opposite side of the valley with it's pretty olive groves and the crops growing down below.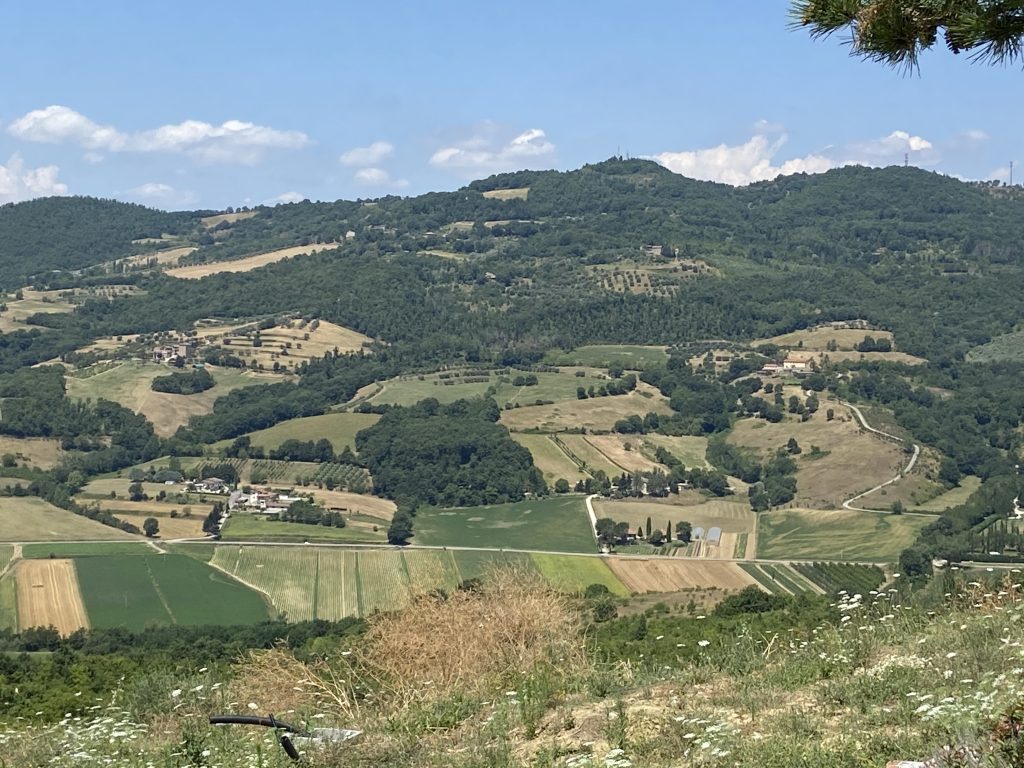 And this one is in a different direction. You can only see those high mountains when you are up high yourself.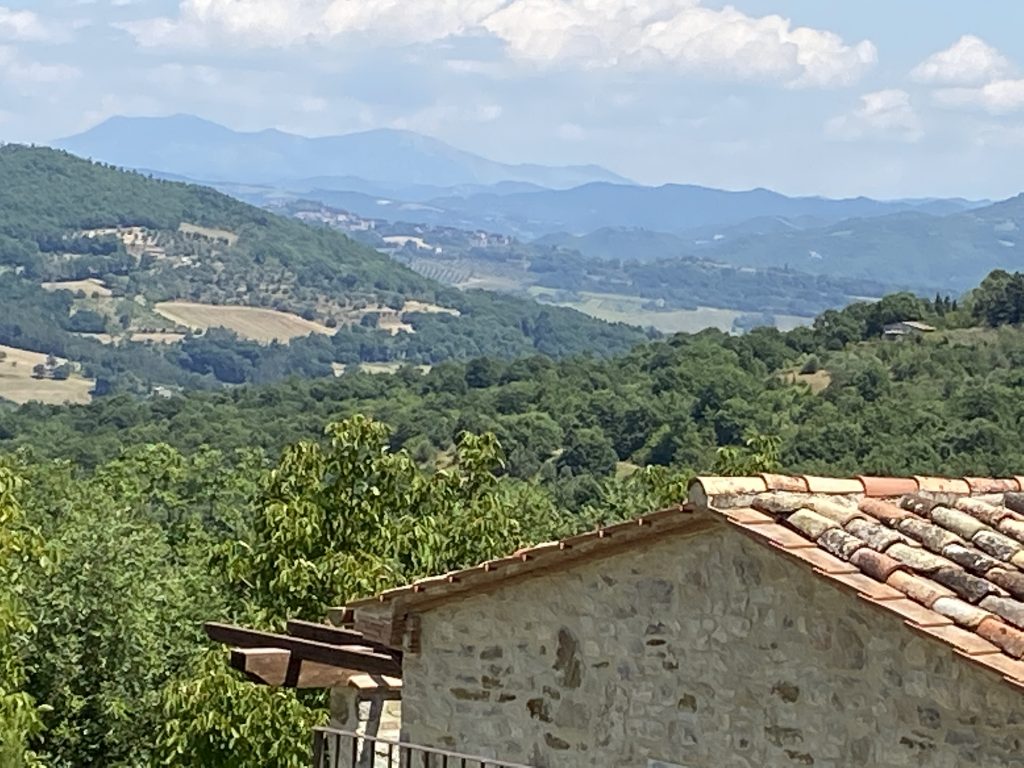 We went out this evening after we got their key from Bar Mary where their Architect, Roberto, left it. All worked out fine. We got two grocery carts full of stuff and transported it in our car to their new place. We unpacked everything. It was cool that the Coop has color coded bags. One for refrigerated, one for freezer, and one for non-refrigerated. We stowed the cold stuff, put in the white wine. I for one, would be hankering for a vino when I arrived. But that's me! 
We are getting a nice favor from them as well. Luther is out of Cigars and we asked them to bring some for us. Luther ordered and sent to them. Also a few wishes I had for a few items. Always nice. And since we can't go get more we rely on the kindness of friends. 🙂💕
~~~~~~~
Be careful everyone. It is not looking good in the United States. 😢. 🌈